Our philosophy is that quality and reliability are absolutely essential for this indispensable workhorse in warehousing and transport applications. That's why all machines in our portfolio have been carefully tested.
Spare parts for all trucks are available from us.
We know that any pallet truck application has its specific requirements. In order to meet them we offer a massive range of sizes
PRAMAC Group offers a wide range of machines for handling and logistic applications. PRAMAC'S high quality production methods are characterised in these machines, using the best design solutions and materials available.
---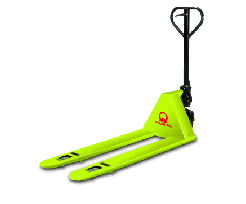 The GS Special Series, available in several versions, is the ideal working tool for moving nearly all sizes of pallet. Suitable for smooth floors or other kinds of surfaces, these pallet trucks guarantee easy and light manoeuvrability.
Capacity 2.0/2.5T

24 months warranty excluding wearing parts
During every stage of production, strict controls assure a high and constant quality level. At the end of each production line each machine is individually tested. If they pass the high standards, they are packed and stocked ready for prompt delivery.
---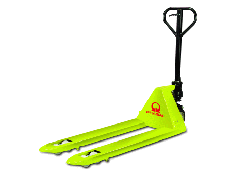 The GS Pro Series, is an excellent tool for lifting and carrying loads on pallets or size-standardised containers. Thanks to its light weight, smooth movement and manoeuvrability, all the GS series models are an ideal working tool for use on smooth floors and other kinds of surfaces.
Capacity 2.5T
24 months warranty excluding wearing parts
These machines are designed to satisfy every requirement, and to exceed the highest standards in reliability, due to the quality of the components used along with modern production techniques using advanced technology.
---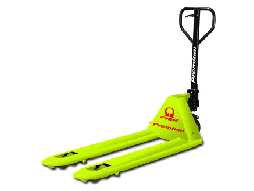 The GS Premium Series, available in several versions, distinguishes itself with its great ease of use. It's a reliable, safe and suitable working tool to carry fragile and delicate loads like crystal, glass and ceramics, thanks to the lowering control system.
Capacity 2.5T
24 months warranty excluding wearing parts